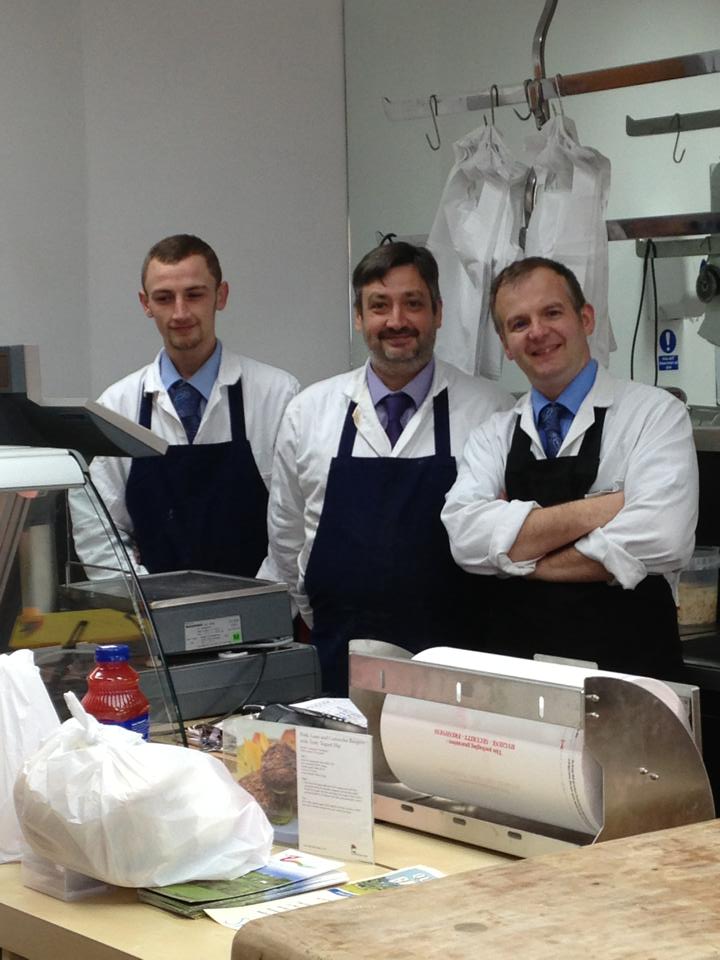 About Us
Working in the meat trade from the age of 13 at his local butchers, Owner Richard soon discovered a passion for his trade.
Leaving school he took a course in meat retailing at the then Smithfield College where he won many awards for Craftsmanship, & was a team member for England in the 4 Nations Creative Butchery Competition.
He then went on to manage some of London's top Butchers shops, Winning numerous awards for his Sausages & Products,
He supplied regularly top Chefs such as Jamie Oliver, Gordon Ramsey, James Martin, & TV shows, Master Chef, Saturday Kitchen, F-Word & Britains Best Dish to name a few.
He also appeared on the F-word & UKTV Food demonstrating cutting & sausage making.

Following in his Uncle's footsteps is Ryan, who is at 22 already an accomplished butcher, He was a finalist at this years Pemier Young Butcher Competition. He won his first sausage competition at 16 for his Venison with Red Wine Recipe & the 2014 South East Region Champion Young Sausage Maker.

Picture left to right, Ryan, Lee & Richard